Welcome back to the Sunday Post! Sit back, kick up your feet, and relax!
The Sunday Post is a weekly meme hosted by Kimba @ Caffeinated Book Reviewer. It's a chance to share news. A post to recap the past week, showcase books and things we have received and share news about what is coming up for the week on our blog.
.:。✿*゚'゚・✿.。.:* *.:。✿*゚'゚・✿.。.:* *.:。✿*゚¨゚✎・ ✿.。.:* *.:。✿*゚¨゚✎・✿.。.:*
Some much needed good news here! *drumroll* OUR HOUSE IS FINISHED!
Finally, right!? Now you don't have to read about me complaining about it hehe. We still need to do landscaping and things like that, but that will have to wait. Despite all the problems, I'm still proud of it and I can't wait to be fully moved in.
Now for the feeling blegh part. I've been fighting a bad cold for the past few days. Man, did it hit me hard. I've gone so long without getting sick that I've almost forgot how it felt. I'm such a baby, but thank goodness for over the counter meds. Of course that means I didn't get much reading done. That being said, read below for my currently reading. 🙂
I finally got to delve into my TBR pile and this one was calling out to me. I'm liking it so far.
Still playing The Legend of Heroes: Trails in the Sky. It will probably take me a couple of more weeks to finish it. I've clocked in over 20 hours on this baby. If you're a gamer, friend me on Steam. I'm LSR Gamer (Lampshade Reader Gamer) LOL. I plan on having a section on my front page dedicated to video game shenanigans. Hopefully, I'll also get a new logo made.
A screenshot from the game. Estelle is a little annoying lol.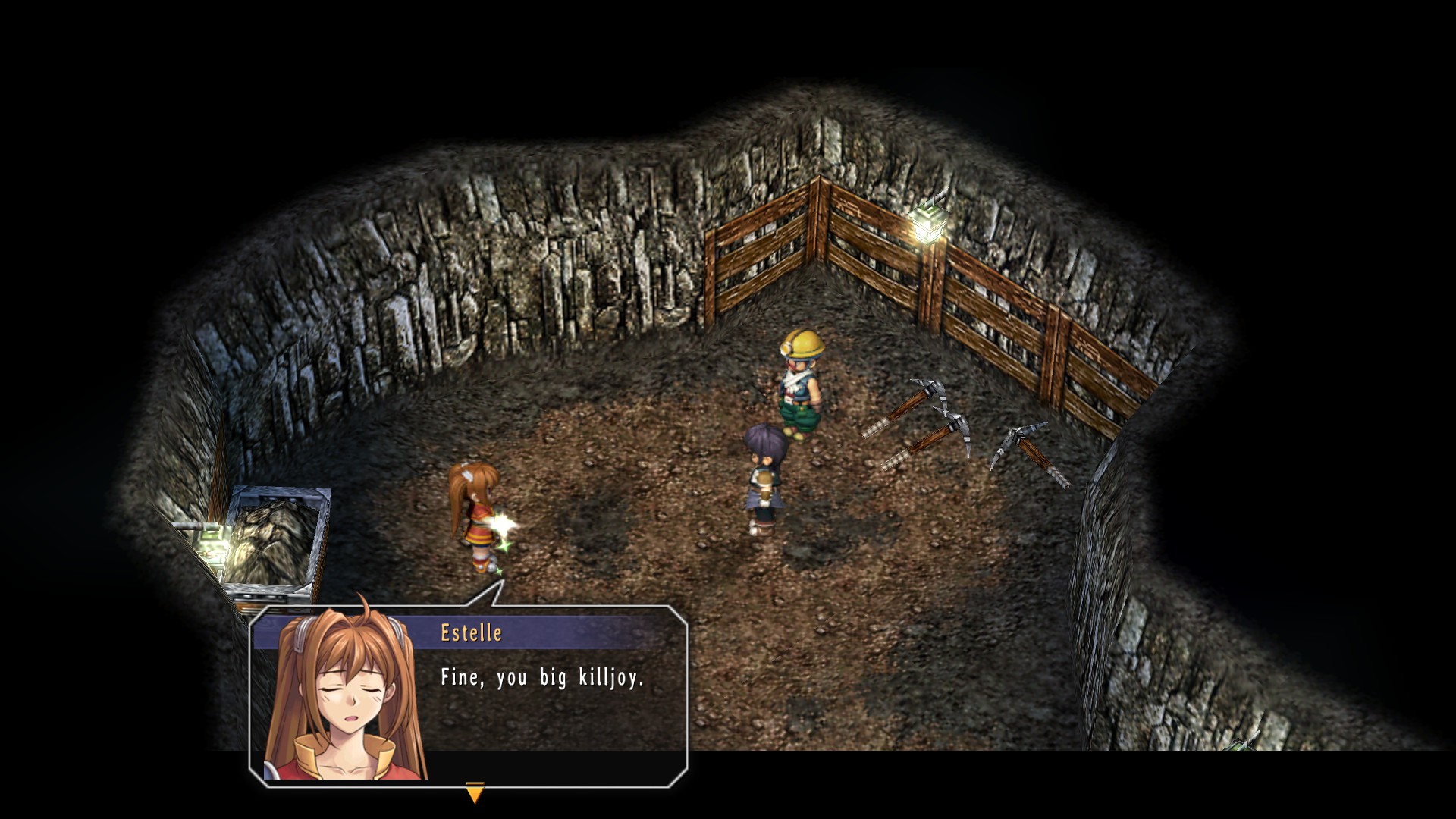 Shady Talk
How was your week?